TK & Kindergarten Enrichment
Starting Transitional Kindergarten (TK) or Kindergarten is a huge milestone in a child and family's life. As your child starts their first or second year of school, you want to ensure they have a safe and supportive place to go before or after school. At Catalyst Kids, you will have the assurance that we are focused on fostering each individual child's growth and development to prepare them for success in the classroom and beyond.
Hands-On, Enriching Opportunities
Catalyst Kids provides curriculums that promote discovery, curiosity, and creativity through distinct enrichment programs that are focused on the unique needs and interests of the children attending. Throughout the week, the children experience the following kinds of hands-on opportunities embedded into the program components:
Catalyst Kids Learning Through Literacy
STEM (Science, Technology, Engineering, and Math)
Creative expression (art, music and movement, imaginative play)
Physical Development
Leadership opportunities
Our Kindergarten Enrichment programs provide a high quality and developmentally appropriate curriculum for TK and K children that are aligned to their school-day learning. "Catalyst Kids Learning through Literacy" is a curriculum approach that teaches English Language Arts, Math, Science, Social Studies, and other content areas using children's literature, both fiction and non-fiction. This program enhances a child's motivation to read, builds skills, and develops core values.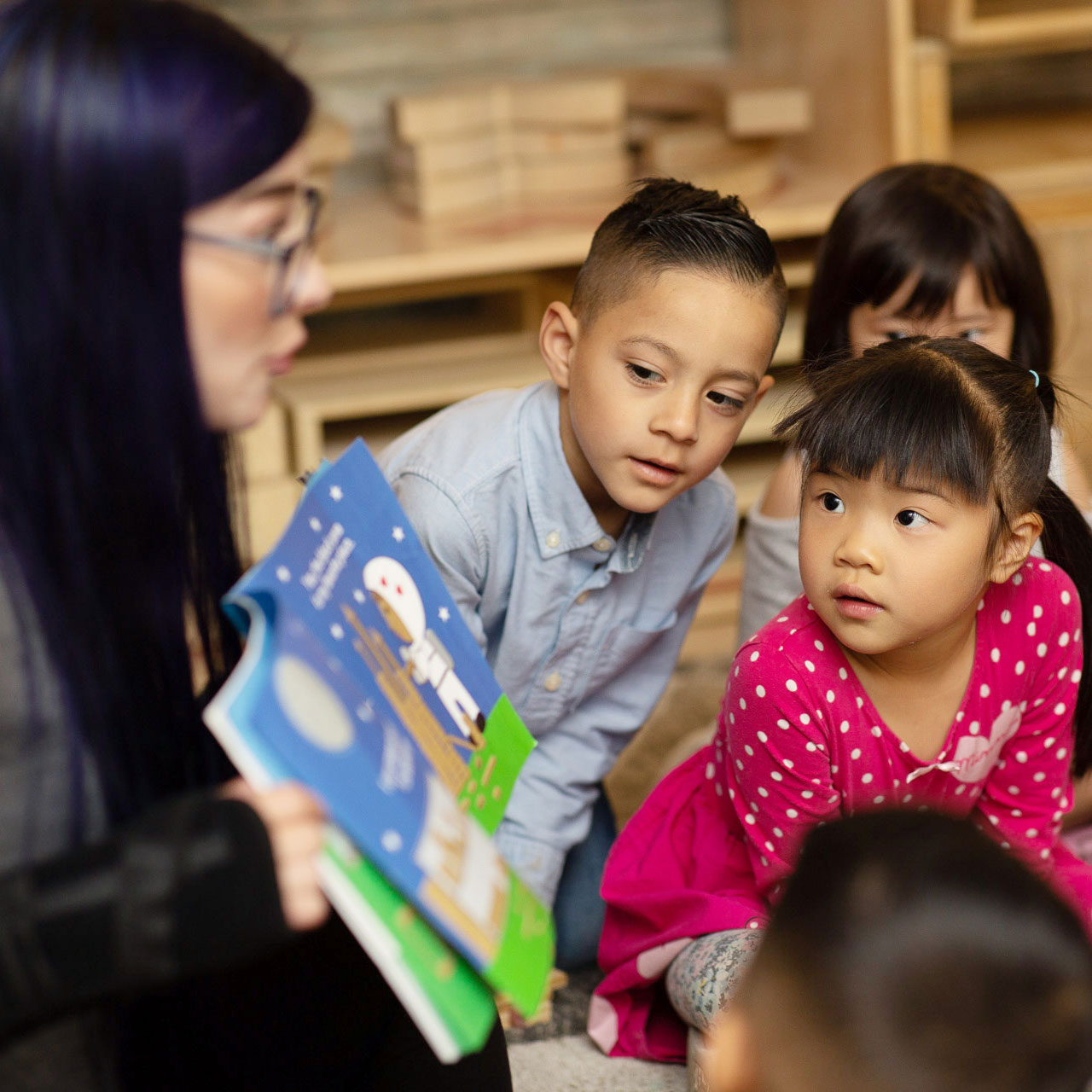 Schedule
In our programs, children have opportunities to work individually, in small groups, or in teams to mentor other children, facilitate discussions, or take initiative by taking on a role or job. Our goal is to provide opportunities for continued development of communication, collaboration, critical thinking, and creativity skills. Below is a quick synopsis of each segment of the daily schedule.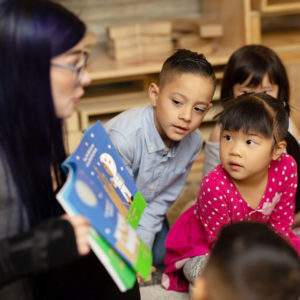 We begin each day with a whole group meeting as a way of building community and welcoming everyone to the program. During this time the group shares information about activities planned for the day, special visitors that may be in the program, teacher or child absences, and/or problems or conflicts needing to be resolved.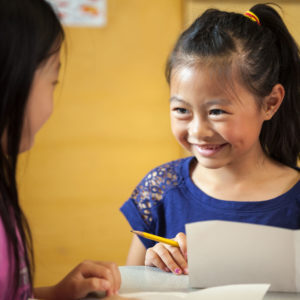 Homework and Academic Enrichment Time
A time for children to complete their homework and extend their school day learning. We provide a place, time, and materials for children to participate in hands-on activities that extend academic learning beyond the textbook and into the real world. Some examples include board games, journal writing, letter writing, math bingo etc. In addition, our TK/K children use a curriculum called Catalyst Kids' Learning through Literacy which uses literature to focus on social-emotional development, physical development, language & literacy as well as and Math & Science in a fun, hands on process.
Each of our programs provides a nutritious and delicious snack prepared at the center each day. At some locations, breakfast, lunch, or "super snack" is provided. Meals and snacks are served family style. Family style dining encourages independence, social skills, and other important habits that will last through adulthood.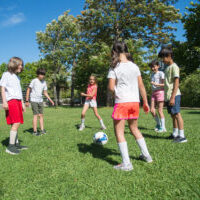 A time for all children to have access to 30 minutes of physical activity. Research shows that children need 30 - 60 minutes of moderate to vigorous physical activity to establish a healthy lifestyle. Catalyst Kids' commitment to the whole child includes a commitment to personal wellness. Staff and children alike can get their heart beating and muscles moving while working up a fun-loving sweat.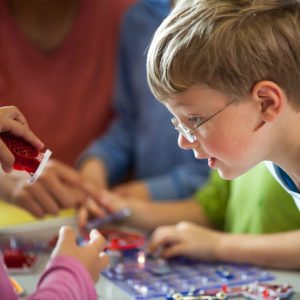 A time for children to delve into their interests and expand their wings. Our developmentally appropriate clubs are based on the mutual interests of the children and skills of the staff. Clubs are based on big questions that children and staff co-develop based on their passions and interests leading to lifelong hobbies and pursuits. Children select clubs to participate in based on their interests. Clubs are long term, lasting 8-12 sessions, so children can build both a core knowledge of the topic and strong relationships with peers.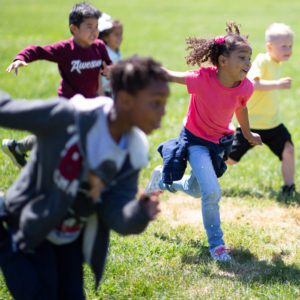 Indoor/Outdoor Open Recreation
Our open recreation portion of the daily schedule gives children the freedom to select what they participate in and with whom. Small quiet spaces are available for individual play, reading, or to just quiet the mind.
Environment
Our environment is a unique reflection of the children, families, staff, and school community who are part of our program. Our spaces are designed as an extension of the "classroom" space, intentionally accessible and set up to support children in meeting their own needs. They include areas for art, dramatic play, blocks, reading, quiet space, and outdoor space.
Our Staff
Our teachers understand the developmental needs of children ages 4 – 6 years. Our teachers make authentic connections that nurture growth in children through creative, fun, respectful, and collaborative relationships. Our teachers live in their passion and talents as seen through their engagement with children and curriculum development.
Family Engagement
We believe family and school partnerships are essential to each Kindergarten child's success. Family partnerships are developed through daily conversations, collaboration on center events, and a variety of parent meetings. Our partnerships with school personnel are developed through quarterly meetings, school events, and shared program goals.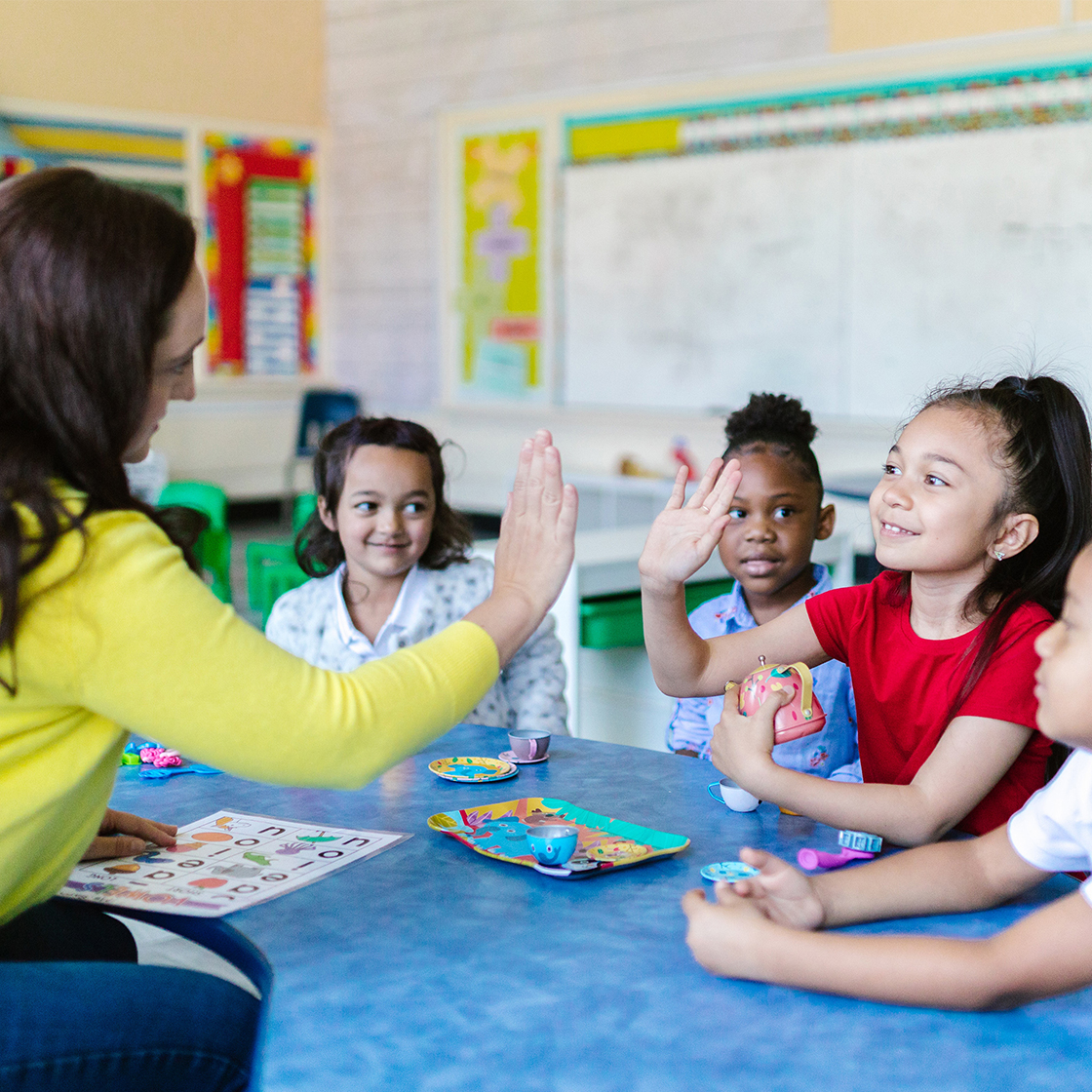 Subsidized Programs
Our programs strive to be supportive of the family, including parents who are in school, foster families, homeless families, and those working or seeking employment. We welcome all children and families into our programs. In many of our centers we provide subsidized childcare programs. To learn more and see if you are eligible, click here.