At Catalyst Kids we offer inclusive programs that teach, inspire, and promote self-guided learning opportunities that let your child shine. We serve children from infants to school-age in our Before and Afterschool, Preschool, and Camp programs.
We serve families and they serve us too! We welcome family input and insight. It strengthens our impact.
Community is at the heart of everything we do. Our programming exists because of the communities we serve.
We're introducing a new role at King City Migrant called the Social Service Resource Coordinator. Martha Zavala Pantoja has been actively cultivating community connections in this capacity. Recently, she established a collaboration with the Salinas Valley Health Mobile Clinic, resulting in medical check-ups being offered to 55 families within the program.
Catalyst Kids – Woodbury is thrilled to celebrate a significant achievement in our Orange County region! Under the guidance of Peter Ahn and Dulce Castelo-De-Vargas, our Woodbury location has reached its licensed capacity with over 105 enrolled students. This return to pre-pandemic enrollment numbers was made possible through the collaborative efforts of our support departments,…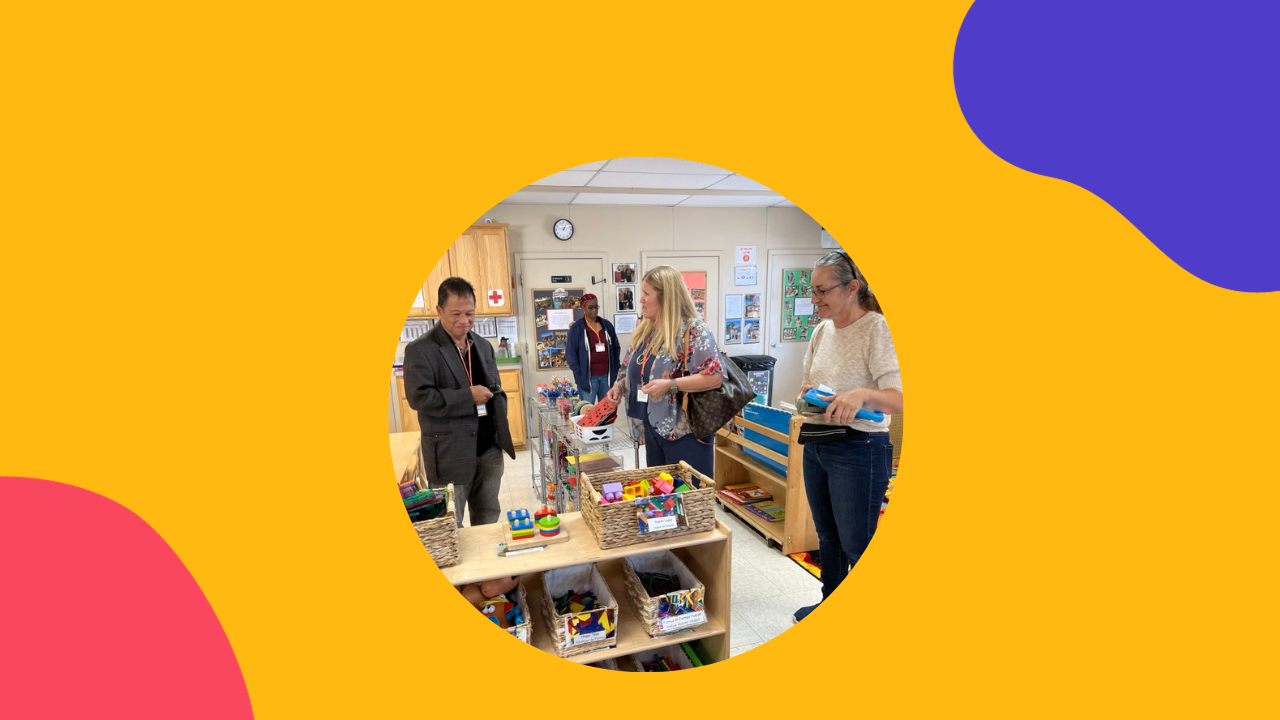 We were honored to welcome a visit from the President and Board of Directors at Catalyst Kids – Nordstrom. Our committed team conducted an extensive tour, highlighting both our indoor and outdoor amenities, and sharing the delightful activities we enjoy with the children. During their visit, we also conveyed our appreciation for their support in…
"I really appreciate how Catalyst works with [the school's] teachers and gives students a little more support with what they are learning at school."
Richelle Bon
Catalyst Parent
"Catalyst has been such a help with improving my child's self- esteem and social skills."
Jarne Family
Catalyst Parents
"Catalyst gives my child a safe place to learn, and for that I'm grateful every day."
Kim P.
Catalyst Parent
"The kids come home doing new art projects and playing new games all the time. It's clear that at Catalyst Kids they're having a very enriching experience across multiple domains."
Gene G.
Catalyst Parent
"My kids looked forward to going there every day, even on summers or break times. All the teachers are always on the same page, they are well connected and able to provide consistency for the children."
Ting W.
Catalyst Parent
"I love Catalyst Kids because every day is my favorite day. The teachers are always helping us and making us smile. I have so many best friends at Catalyst Kids!"
Rowen
Catalyst Kid (age 4)
"What I like about Catalyst Kids is the diversity of every day and every week. Also, I love that it is very focused on summer activities so kids can have a lot of fun, but there are education activities so they can learn. My son has learned about not only places, things, and professional people from the different field trips, but also how to play with other kids, how to share games/toys, and to help others. Personally, I believe that the people who work at Catalyst make this program amazing."
Gemma Vincente
Catalyst Parent
"I want to thank you for giving my daughter, Symai, such a strong educational foundation. Your Pre-K program really got her off to a great start! She was the top student in her kindergarten – and now, first-grade class. She loves to analyze and learn new things – and it all started at Catalyst. I now understand the importance of all of your projects and interactive games that she played daily. Your hard work, dedication, and love have given Symai a foundation that will stick with her for life. You and the whole Catalyst Kids program have been a blessing to our family and we can't thank you enough."
Mary, Prince, and Symai
"As busy, working parents with no family nearby, we depend on our Catalyst "village" every day - trustworthy childcare has always been important to our livelihood. We love that both our kids come home each day happy, healthy, and sharing something new about what they learned!"
Jim L.
Catalyst Parent