The time spent before and after school each day is valuable and has been proven to have a lasting impact on your child's educational foundation.

Our before and after school childcare programs provide a safe place for your child to come for homework support, to be creative, learn something new, make a new friend, and to just be themselves.
Engaging Programs
We provide before and after school programs, located on elementary school campuses, that provide a safe and engaging place for your child to shine. Our supervised activities are geared toward developing positive relationships and strengthening their foundation for learning. Each center provides a unique program that is designed to meet the needs of the children, families, school, and community that they serve.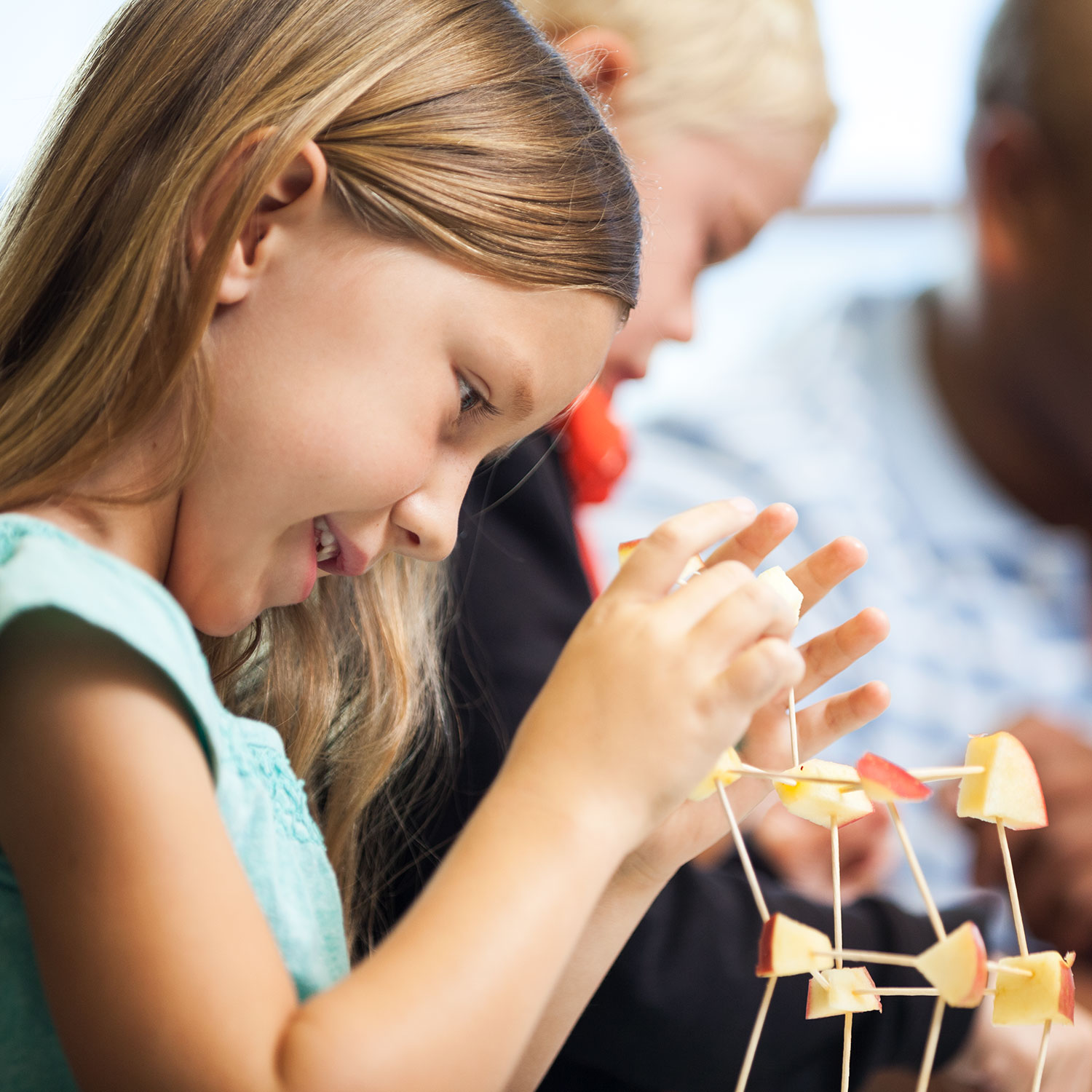 Activities
After a full day of school, kids need a chance to choose what they want to do. Our programs provide a variety of activities for children to experience each day, including: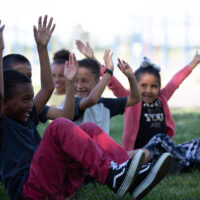 We begin each day with a whole group meeting as a way of building community and welcoming everyone to the program. During this time the group shares information about activities planned for the day, special visitors that may be in the program, teacher or child absences, and/or problems or conflicts needing to be resolved.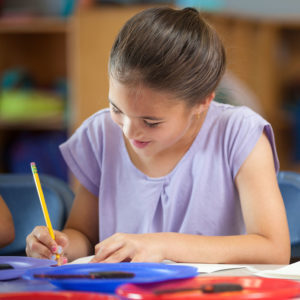 Homework & Academic Enrichment
A time for children to complete their homework and extend their school day learning. We provide a place, time, and materials for children to participate in hands-on activities that extend academic learning beyond the textbook and into the real world. Some examples include board games, journal writing, letter writing, math bingo etc.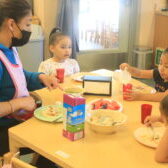 Each of our programs provides a nutritious and delicious snack prepared at the center each day. At some locations, breakfast, lunch, or "super snack" is provided. Meals and snacks are served family style. Family style dining encourages independence, social skills, and other important habits that will last through adulthood.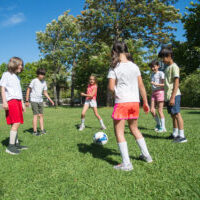 A time for all children to have access to 30 minutes of physical activity. Research shows that children need 30 - 60 minutes of moderate to vigorous physical activity to establish a healthy lifestyle. Catalyst Kids' commitment to the whole child includes a commitment to personal wellness. Staff and children alike can get their heart beating and muscles moving while working up a fun-loving sweat.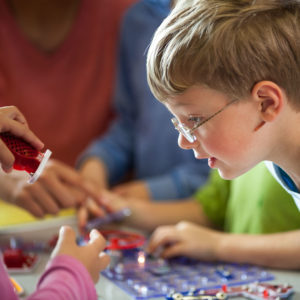 A time for children to delve into their interests and expand their wings. Our developmentally appropriate clubs are based on the mutual interests of the children and skills of the staff. Clubs are based on big questions that children and staff co-develop based on their passions and interests leading to lifelong hobbies and pursuits. Children select clubs to participate in based on their interests. Clubs are long term, lasting 8-12 sessions, so children can build both a core knowledge of the topic and strong relationships with peers.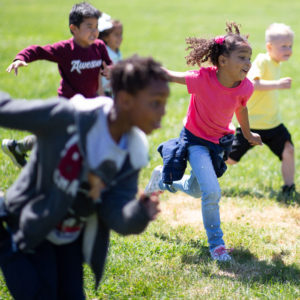 Indoor/Outdoor Open Recreation
Our open recreation portion of the daily schedule gives children the freedom to select what they participate in and with whom. Small quiet spaces are available for individual play, reading, or to just quiet the mind.
Our Staff
Our staff are child development professionals who are committed to providing the best possible experiences for you and your child. They are fingerprinted, certified in First Aid & CPR, and have both education and work experience in the child and youth development fields. They are equipped with the tools to foster an environment where all children can be themselves. Our programs are developed by specialists and experts in the field who spark and support the interests of the children we serve.
Our Centers
Our centers provide a variety of spaces for children to play and work including an art area, fantasy & imaginary play area, a quiet space to do homework, and additional spaces for building and playing. Age-appropriate interest areas are available for our oldest members and outdoor play areas, playgrounds, and fields are available for all ages.
We also provide a TK and Kindergarten before and after school enrichment program designed to meet the unique needs of our youngest members.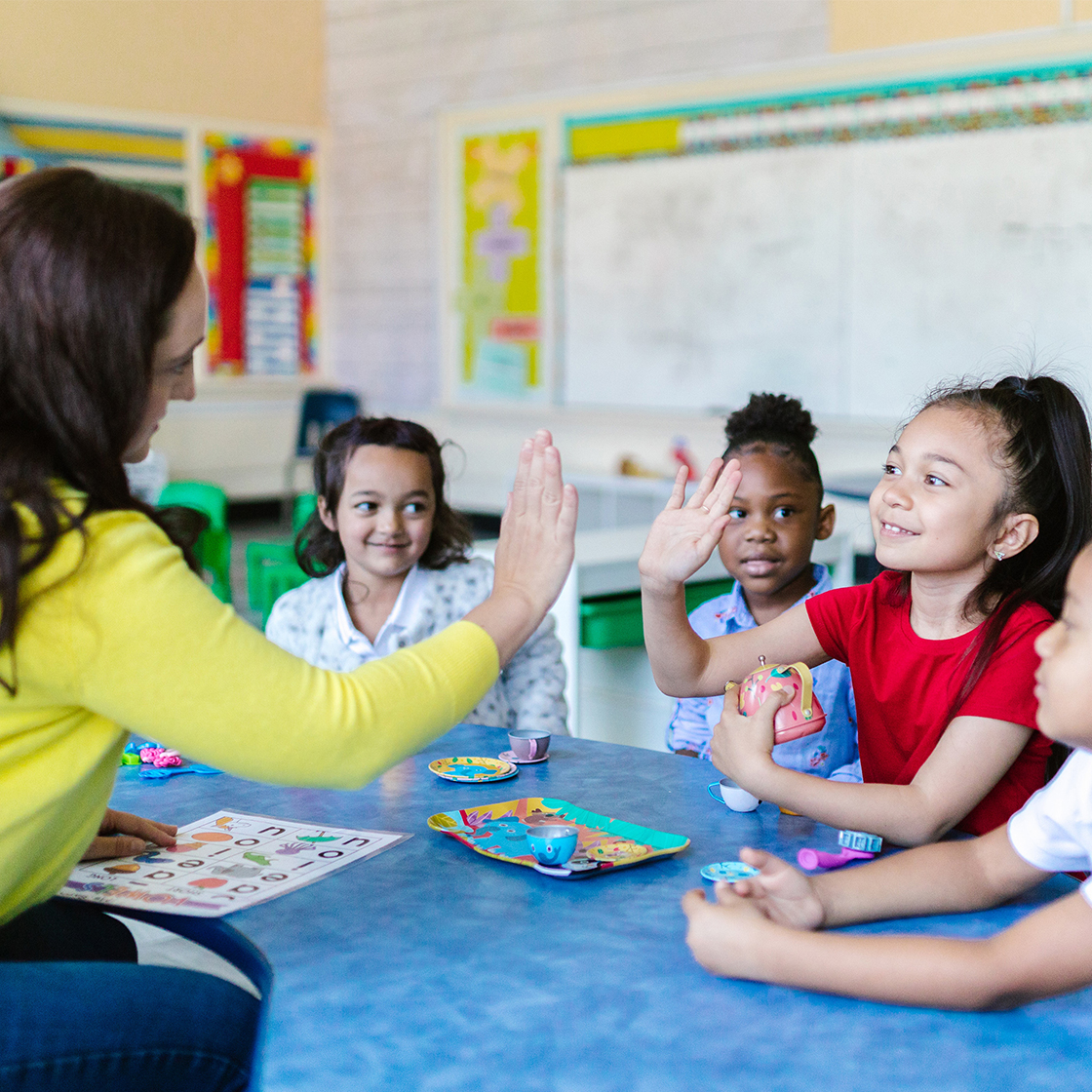 Subsidized Programs
Our programs strive to be supportive of the family, including parents who are in school, foster families, homeless families, and those working or seeking employment. We welcome all children and families into our programs. In many of our centers we provide subsidized childcare programs. To learn more and see if you are eligible, click here.